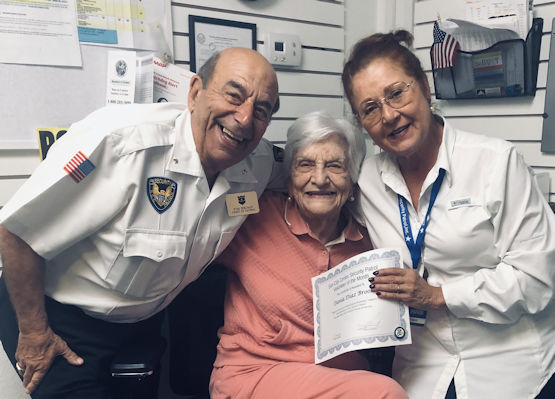 Volunteers of the Month - Ann Gulesian and Eva Henriques!!
Congratulations to Ann Gulesian and Eva Henriques!!
They continue to volunteer several hours a month dispatching for the Security Patrol as well as being training new dispatchers.
Thank you for all you do for the Patrol and our community!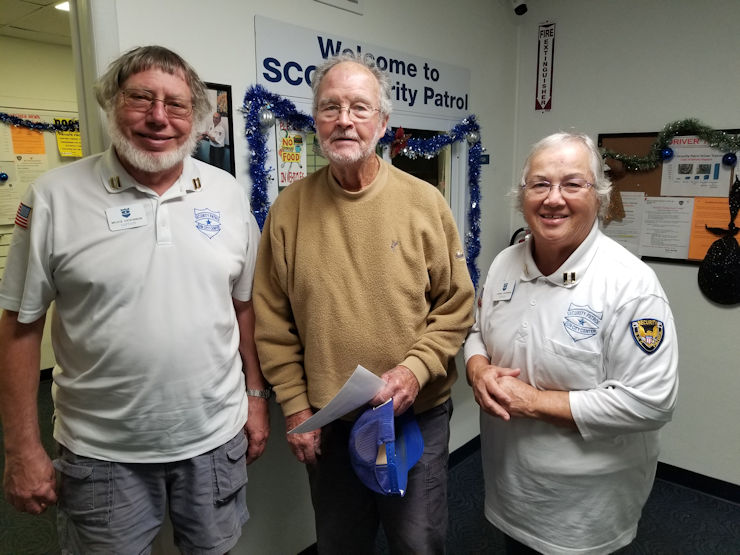 Farewell to one of our drivers, James Cosgrove, who has been on Team 29 for 32 years and has chosen to retire from the Patrol at the end of 2022. Many thanks to James for being such a great and loyal member of the Patrol. The picture shows James with Bruce and Donna Dickenson, the Captains of Team 29, on completion of his last shift
Community Enhancement
Grant from Chad Chronister
Martha Finley being presented
her retired Chief's stars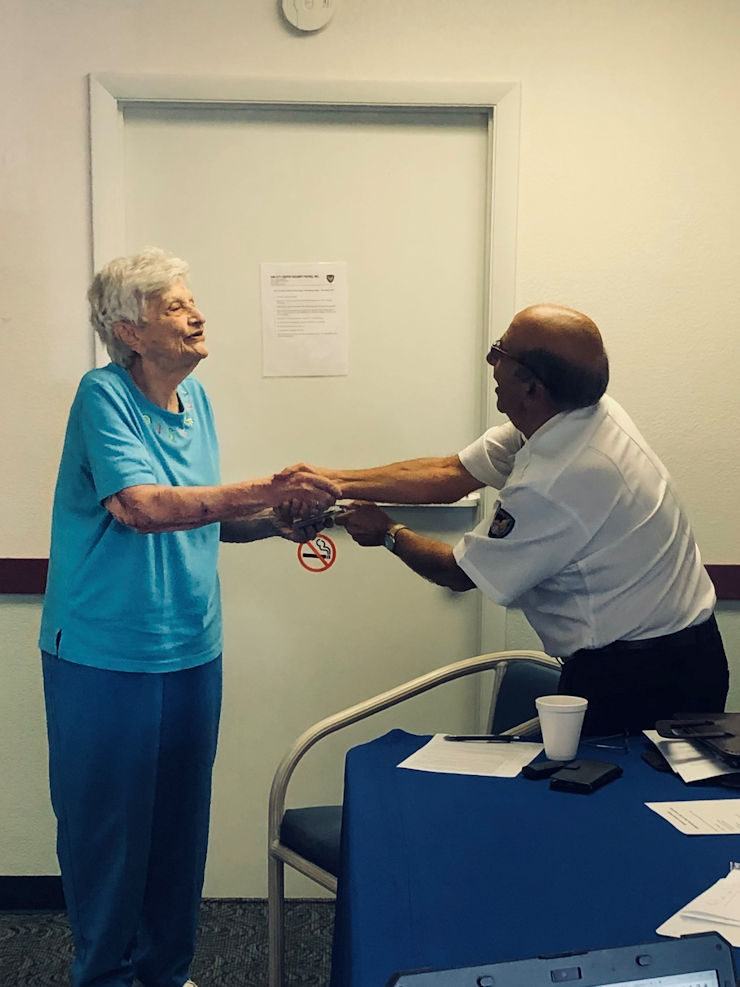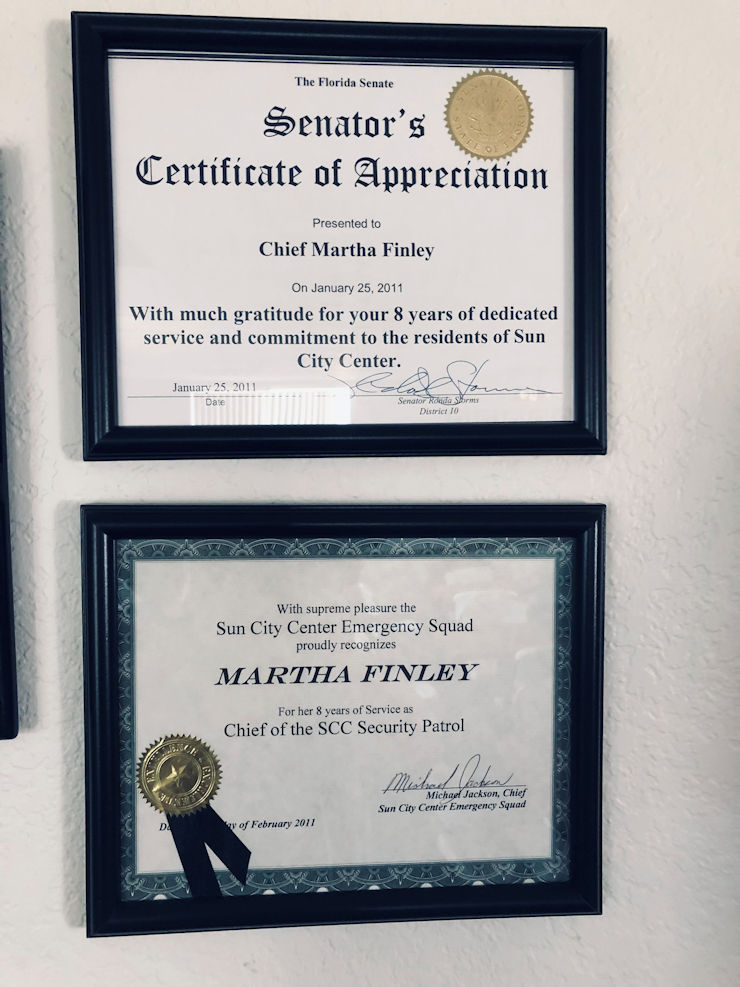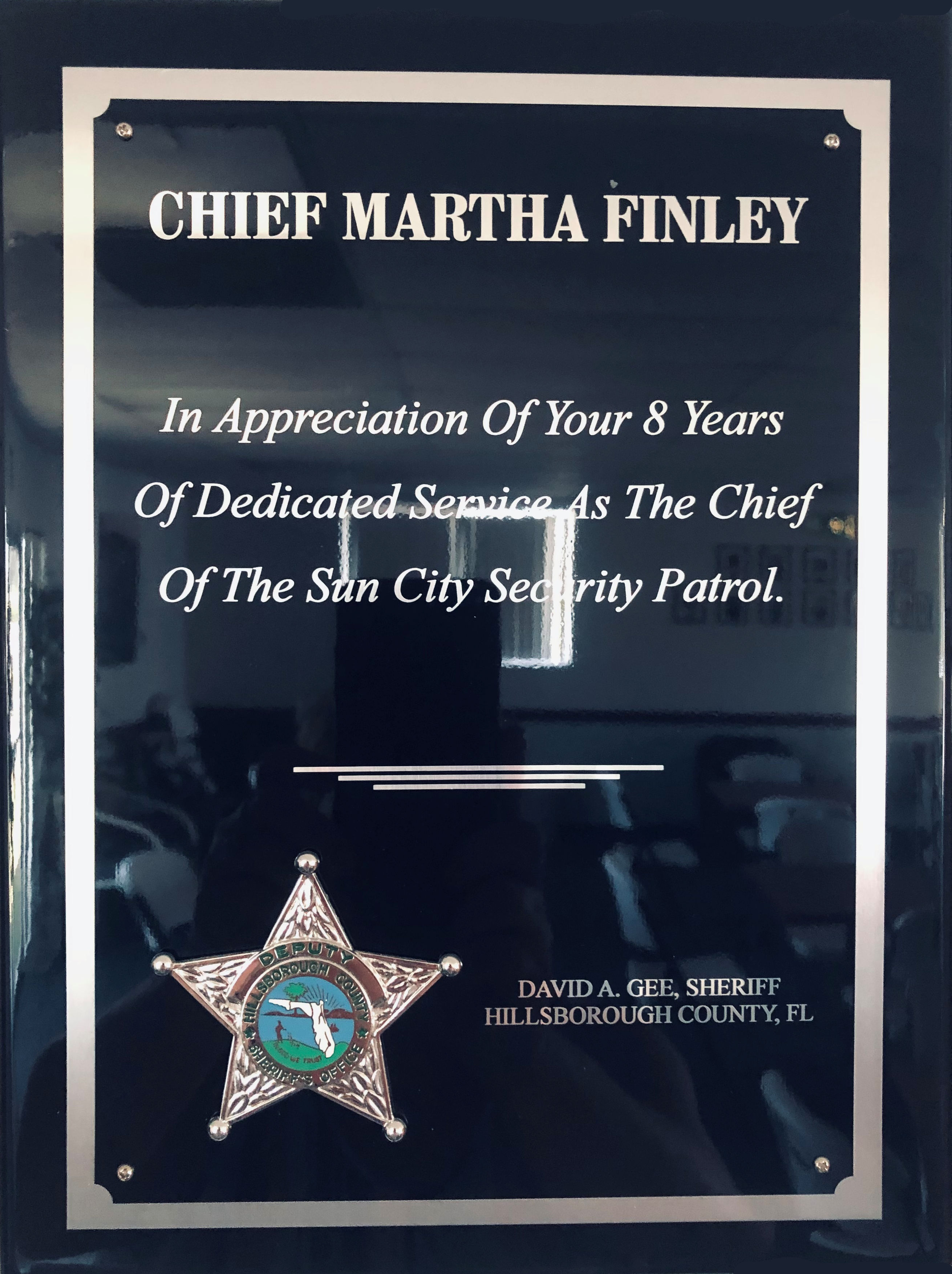 Security Patrol on Sun Radio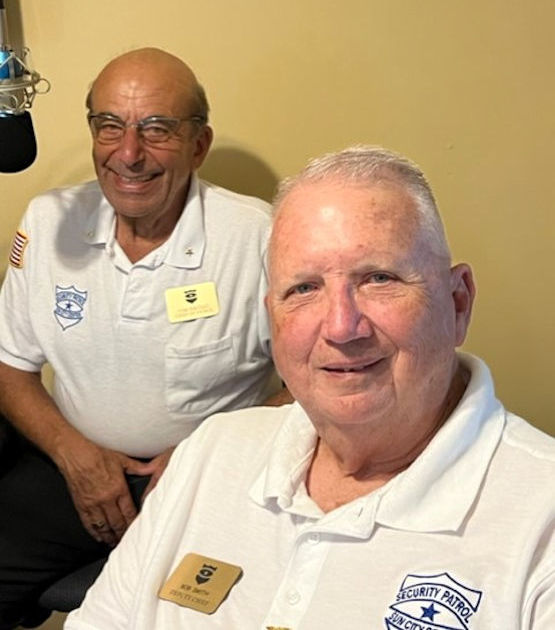 Interview of SCC Security Patrol Chief Tim Broad and Deputy Chief Bob Smith by Crystal Frank.
upcoming Golf Cart registration and the many other facets the Security Patrol plays within the community.
Golf Cart Raffle tickets are on sale until December 10th at the Security Patrol office from Mon - Fri from 9:00 am to 3:00 pm.
Security Patrol at the Relay for
Life Event on July 29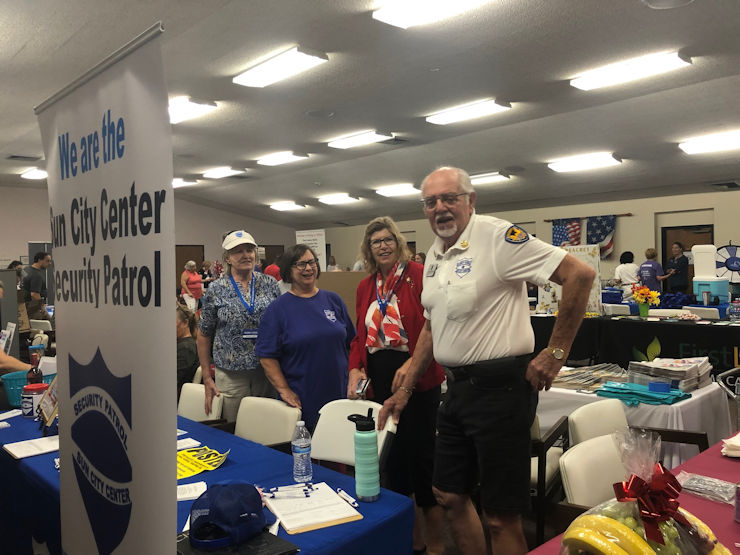 Singles Club donating to Food Bank
Last Friday the Security Patrol hosted the Singles Club for their drive to collect cereal boxes for the Food Bank.
The target to get 20 boxes was achieved and doubled due to the generosity of the Singles Club Members and
the enthusiasm of Debbie Riley, seen here, sharing a joke with Chief Tim Broad.
30 Years of Service award being presented to James Cosgrove
by Chief Tim Broad.
25 Years of Service award being presented to Bill Panzner
by Chief Tim Broad.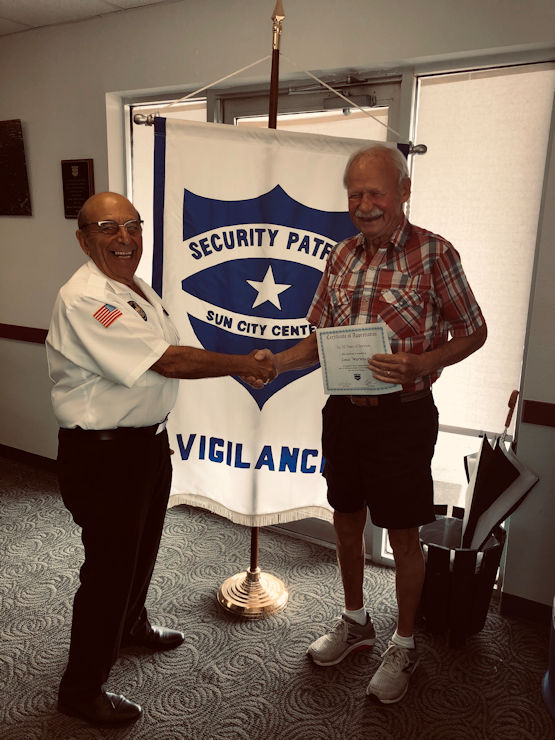 Chief of Patrol Tim Broad and 20 year volunteer - Louis Wurmnest
Chief Tim Broad with Kathy Bizzano
being presented
20 years of service award and pin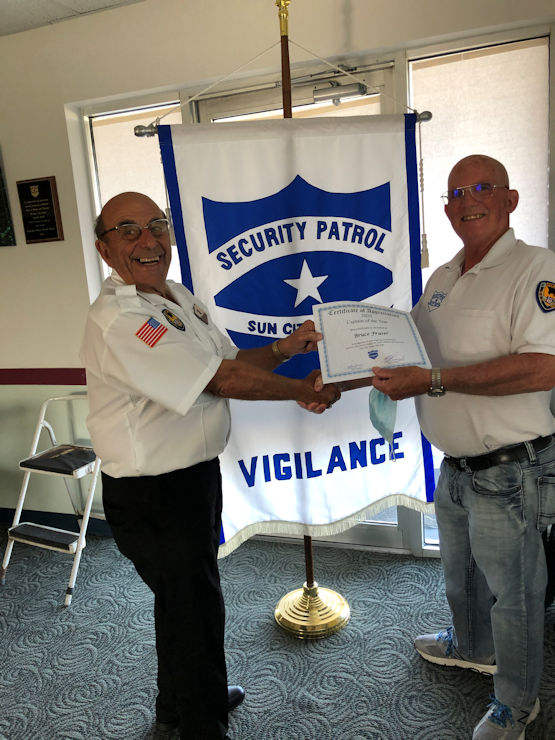 Chief of Patrol congratulating Bruce Fraser, the Captain of the Year for 2020