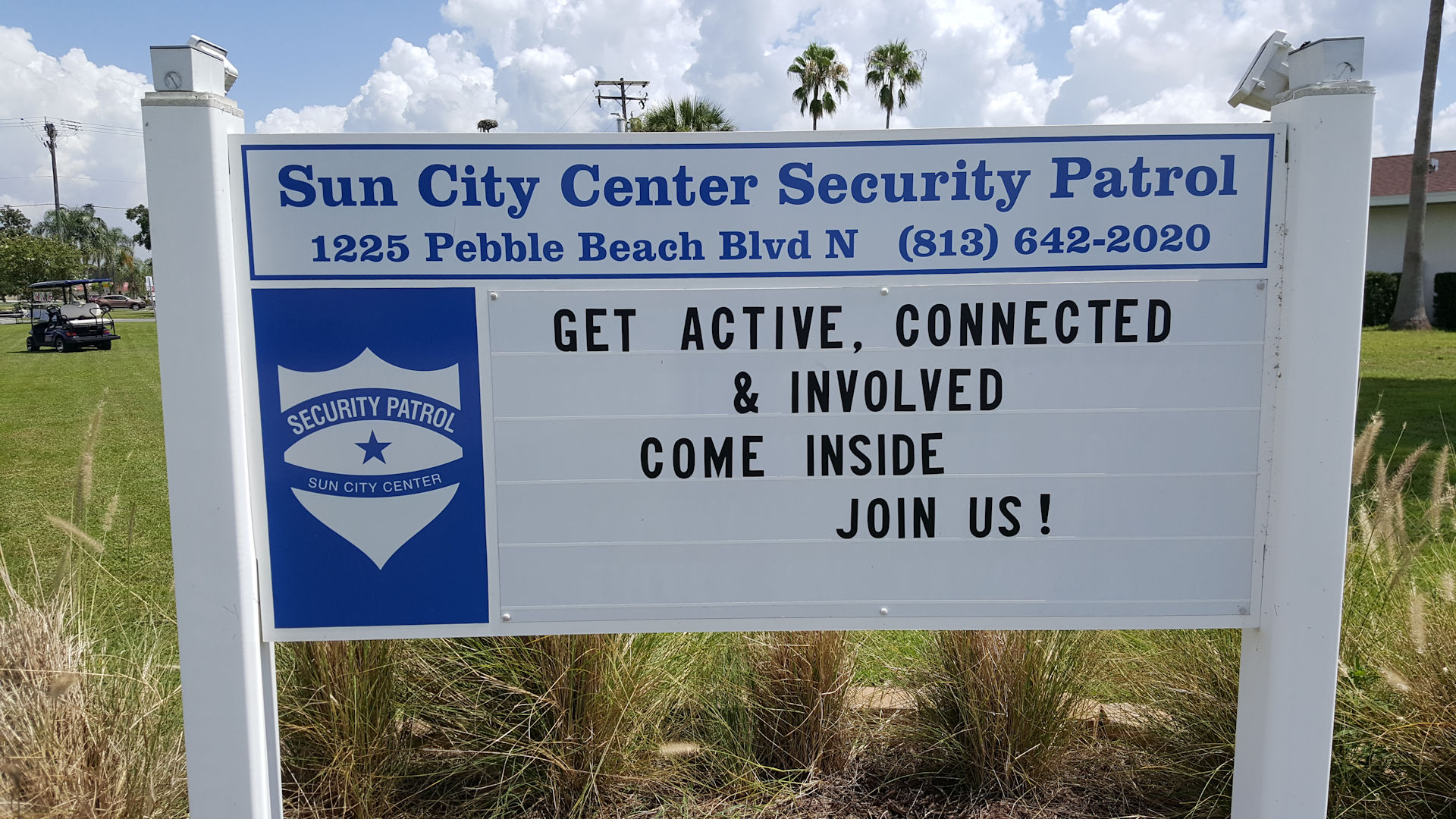 The Hillsborough County Sheriff recently stated neighborhoods have to patrol themselves. It is up to the residents of SCC to help prevent crime in our neighborhood. The Sun City Center Security Patrol is trying to keep SCC,
YOUR NEIGHBORHOOD, safe.
Please help us, and sign up to be a Security Patrol volunteer.
Contact the patrol at 642-2020